I THUM – NOIDA
Commercial Office and IT Park
Call @ 9999328699
Location Advantage
Spread across 5 acres of lush green land.
Located in Sector 62, the undisputed heart of Noida.
I-Thum offers unmatched Location advantages and commuting options.
Nearby Sector 62 metro station.
Poject Highlight
Helipad on tower A.
Cascade fountains.
Geomancy concept landscaping.
Access to centre club.
Central atrium with meeting facility etc.
About I Thum
Grandslam i-thum is a world class commercial project based in Sector 62, Noida. The prime location, modern designs & layout, amenities, specifications and in a least not the last, presented by the developers of iconic Corenthum, the project has a lot of attractions in Noida. The project will deliver a revolutionary office space, which blends the workplace and its employees in harmony. Each unit of the complex is meticulously planned to cater 24×7 stress free working environment. Assisted by modern day amenities and high-end specifications, Grandslam i-thum will gain an unmatched status in Noida. Sweeping across 5 acres of area, the project is flanked by good connectivity by various modes of transport. In a short in the arm, Grandslam i-thum will also have the huge advantage of the upcoming metro station in just stone's throw away from the site.
I THUM TOWER C FLOOR PLAN
Call @ 9999328699
1st to 3rd Floor

Ask a Query

4th to 6th Floor

Ask a Query
3rd to 6th Floor

Ask a Query
I THUM AMENITIES
Call @ 9999328699
Price List
Tower B Price List

Tower C Price List
I THUM LOCATION MAP
Call @ 9999328699
I THUM SITE PHOTOS
Call @ 9999328699
DOWNLOAD RESOURCES
DOWNLOAD BROUCHER DOWNLOAD APPLICATION FORM DOWNLOAD PRICE LIST
CLACULATE YOUR EMI
Claculate Your EMI
AlphaThum

Alphathum is a new revelation with biggest infinity rooftop pool, world class office spaces set in an unbeatable location promising multiple modes of connectivity.

Layout Plan

Project Snapshot

Location : Sector 90, Noida
Options : Office Spaces
Sizes : Min. 532 Sq.ft
Price : 5990 / Sqft. (Office)
Assured Return : 10/11/12 %
GET EXPERT ADVICE
BHUTANI ALPHATHUM

 NOIDA EXPRESSWAY, NOIDA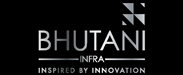 BHUTANI ALPHATHUM OVERVIEW
Bhutani Alphathum: an auxiliary upcoming commercial plan to be instigated…
Alphathum  is updated as an upcoming commercial development to be launched in sector- 90 of Noida. Bhutani Infra is planning and organizing to develop a commercial spot with various spacious segments for your business planning in the real time period. Noida is a pre- planned hub of numerous real estate depictions in divergent suburbs at present.
Noida real estate and developments…
Noida is now spurting to be a renowned realty destination of National Capital Region. This emerging region is being encrusted with innumerable real estate developers. Spanning with commercial developments on a large scale , this metropolitan is getting in shape and transforming to be the center of attraction in the future. Northern realty seems to come up with numerous exceptional depictions and extensive outputs.
Initiating with Bhutani Alphathum Noida, this commercial undertaking provides the key number of options to grab in the real time. This may be the fine and favorable investment and a business space as an asset currently. Developer has warehoused a number of options available of alternate configurations to reserve. Shift your planning in to the top gear and reserve a desired commercial space in Alphathum.
Alphathum Inception…
For the core commercial development and to extend the commercial developments in National Capital Region, incalculable real estate developers is getting up to the mark with number of innovative and enormous corporate, retail and office spaces in the real time. Bhutani Alphathum will be incorporated of the key number of necessary element in future.
Location of this commercial development is the developing spot of numerous benchmarked residential undertakings and other huge infrastructural developments such as proposed metro project, expressways , highways etc.
Additional Highlights of Alphathum Sector 90
As per the current status of the project, Alphathum Price list is starting from  31.86 Lacs and goes up to 50.91 Lacs. This commercial spot will be in reach through the nearby road transits such as- Noida- Greater Noida Expressway and number of other closest loops to migrate in alternate directions etc.
BHUTANI ALPHATHUM KEY FEATURES
BHUTANI ALPHATHUM AMENITIES
Club House
Meditation Center
Sports Facility
Kids Play Area
Swimming Pool
Landscape Garden/Park
Open Space
Firefighting Equipment
Power Backup
Wi-fi Conectivity
Conference Room
Restaurant
Video Security
24X7 Security
BHUTANI ALPHATHUM LOCATION MAP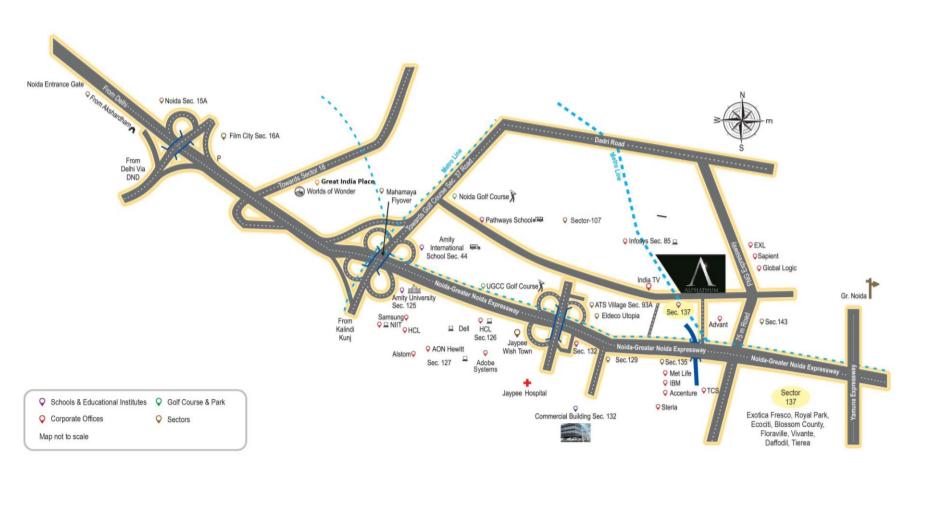 Close to the FNG & Yamuna Expressway
Adjoining Sector 137, Noida
Close to upcoming Metro Station, CBT and upcoming airport
Close to Expo Mart, F1 racing circuit, Night Safari & Cricket Stadium
20 minutes drive from Ashram Chowk
 GET FLOOR FLAN & PAYMENT PLAN
BHUTANI ALPHATHUM PRICE LIST
TYPE

OFFICE SPACE

SIZE (SQFT)

200

PRICE (SQFT) (RS.)

5000

AMOUNT (RS.)

10 LACS

BOOKING

20%

Office Space
532
5990
31.86 Lacs
10%
Office Space
550
5990
32.94 Lacs
10%
Office Space
640
5990
38.33 Lacs
10%
Office Space
850
5990
50.91 Lacs
10%