Sector 150 Noida
New Projects in Sector 150 Noida
Welcome to Grander & Comfy Life at Sector 150 Noida!
Expand your view of life at a location that offers great opulence, lush greenery and great connectivity. Sector 150 Noida is a great strategic location well connected with other important regions of National Capital Region (NCR). This prime location is in close proximity to posh sectors of Noida- 136 and 142.
Come Live an Active Social Life at a destination that is well equipped with social infrastructure and modern infra amenities. DND Flyway, Noida -Greater Noida Expressway, and Yamuna Expressway are well connected to this strategic location. Meerut (95 Kms), Faridabad- Haryana (45 kms) and Agra (176 kms) is also easily accessible from the sector. This is a strategically located sector of Noida city situated along the Noida-Greater Noida Expressway. Mammoth IT companies and MNCs such as KPMG, TCS, Infosys, Wipro, Adobe, IBM, MetLife, Oracle, and Samsung to name a few are located in this region. It is one of the fastest developing sectors in Noida. You may call it a gem in the crown of Noida owing to jaw dropping benefits it offers to its residents.
PROJECTS
ADVANTAGE OF SECTOR 150 NOIDA
You may explore the plush life and amazing social opportunities at this destination. Shopping destinations like DLF Mall of India, Great Venice Mall and The Great India Place is just 25 Minutes drive away from the location. Entertainment zones like World of Wonders, Water World, Expo Centre, Lotus Greens BroadWalk (under construction) are also available stone's throw away from this mind blowing prime location.
Only 20 minutes drive away from upcoming Jewar Airport, this location is a perfect one for investment and end use. This Airport is expected to be operational in the next 5 years by Government sources. Sector 150 Noida is strategically located closer to ICC Cricket stadium and is well connected to F1 Racing Track.
Hospitals such as Yatarth Wellness Hospital, Jaypee Hospital, Amrapali Hospital and Fortis Hospital are in close vicinity. IGI Airport and New Delhi Railway Station are located only 55 Minutes drive away from Sector 150 Noida. This is the exact reason why reputed developers are exploring the possibilities of developing premium and affordable residential projects in Sector Noida 150.
Samridhi Group, Eldeco Group, Kalpataru Group and Godrej Properties are offering amazing residential projects to the potential buyers and investors. Moreover, prominent names in the real estate arena like ATS Infrastructure, Mahagun Group, and Tribeca Developers are also crafting magnificent residential developments. This sector is home to high quality residential developments. Noida Golf Course, Mahamaya flyover, proposed metro line and Sector 18 Posh Market is in close vicinity.Amity University, Gautam Budh University, Shiv Nadar University, IIM Lucknow (Part- Time Campus), NIIT Infosys Education Centre, RPS International School, Galgotia University and Army Institute of Management and Technology are some premium educational institutes located closer to this important sector. Apeejay, DPS, Lotus Valley School, and Shriram Millennium are some well known schools popular for rendering world class education are situated in closer proximity to this strategic location Nodia Sector 150. This sector boasts of expertise in social infrastructure, connectivity, health care and education. You and your dear ones save a lot of precious time and energy owing to its strategic prominence. So, it would be a wise decision to go for your home sweet home in this sector of the city.
As a potential buyer or as an investor you will be happy to know that this location is well connected through 8-lane DND Flyway that connects Delhi to Noida. As per the experts view in the real estate arena, there is an Exponential growth predicted in Sector 150 Noida and in close by areas.These highly experienced developers like Samridhi Group, Kalpataru Group, Eldeco Group, ATS Infrastructure, Tribeca Developers, Mahagun Group and Godrej Properties are offering smart living spaces in the laps of tranquil greenery with comfy lifestyle and heightened luxury. This area is Growing Rapidly and is known to be most advantageous location in the heart of NCR. This amazing sector 150 Noida is well known for its high connectivity and strategic location.If you wish to know more about the projects from these developers kindly call us for a better deal!
Frequently Asked Questions
Q. What type of property Noida Sector 150 Projects is offering?
A. Noida Sector 150 Projects is offering residential and commercial projects in sector 150 Noida.
Q. What is the price range of Sector 150 Noida?
A. Price of Sector 150 Noida Projects is rs.6000/sq.ft. approx.
Q. What are the Top Real Estate Projects in Sector 150, Noida?
A. There are numerous of New Projects in Sector 150, Noida. Out of which some are upcoming residential projects and some are new launch projects in Sector 150, Noida. Folllowing are Top Real Estate Projects in Sector 150, Noida.
1.Ace Golfshire, Ace Parkway
2.ATS-Pristine, ATS-Pristine Villa and ATS Le-Grandiose
3.Eldeco Live Greens
4.Godrej Palm Retreat, Godrej Nest and Godrej Nurture
5.Tata Eureka Park
6.Prestige new Project
7.Tribeca City Center 150
8.Antra Residences
9.Alpha Residences etc.
Q. What are some new residential projects in Sector 150, Noida?
A. Prestige New Project, Tribeca City Center 150, Antra Residences are some newly launched projects in Sector 150, Noida.
Q. Is there any upcoming projects in Sector 150, Noida?
A. Yes, Prestige New Project, Tribeca City Center 150, Antra Residences are some of the Upcoming residential projects in Sector 150, Noida.
Q. Does Noida Sector 150 have a metro station?
A. The nearest metro station to Noida Sector 150 is Noida Sector 148.
Q. Will property values rise in Noida Sector 150?
A. As the area will continue to see infrastructure development, property prices may rise substantially.
Q. Is sector 150 Noida investment good?
A.The most premium locality. Sector-150 on Noida Expressway is one of the most premium location of Noida, with many high end projects such as Ace Golfshire, Ace Parkway, ATS-Pristine, ATS Le-Grandiose, Eldeco Live Greens, Godrej Palm Retreat, Godrej Nest, Godrej Nurture, Tata Eureka Park, Prestige new Project and Tribeca City Center 150 Etc. A perfect locality to invest and live. F1 track in close proximity.
Sector 150 Noida, falls on the twenty-four-kilometer stretch of the Noida-Greater Noida Expressway. It is the most lucrative real estate destination. It is the most preferred real estate investment destination, having a combination of residential and commercial development.
Noida's sector -150 is catering to the luxury segment, offering world-class amenities to lure seekers of lavish lifestyles. The entire region repletes with various options of high-standard living.
The vital driver for the interest of sumptuous lifestyle-seeking buyers has been the availability of elaborate living in their budget.
The excellent metro connectivity and development of International Airport have further fuelled the interest of the home seekers who are looking for a splendid lifestyle away from the hustle and bustle of the city and yet well connected to significant locations.
Let's dig deep into the facts that are making it a buzzing destination for investment.
Robust basic infrastructure
Sector 150 Noida boasts robust infrastructure, wide and clean roads, shopping centers, etc. Noida Development Authority has dedicated eighty percent of this sector for green development and developing Shaheed Bhagat Singh Park spread in 42 acres of land. An International cricket stadium will also be constructed in this sector. Moreover, Sector 150 Noida has a striking new age feel.
Connectivity
Sector 150, Noida, is blessed with excellent connectivity to the major parts of Delhi and Noida. Newly constructed Eastern Peripheral is connecting sector-150, Noida to Faridabad, Ghaziabad, and Palwal. The future of sector-150, Noida appears bright due to metro connectivity, it will reduce the traveling time of the commuters. These connectivity developments make sector-150, Noida, one of the best destinations for investment.
Infrastructural development will spark the demand for a residential unit in sector-150, Noida. Well-developed infrastructure is making Sector 150 Noida the choice of homebuyers.
Affordability
Affordability is also one of the major highlights of the residential market of Sector 150 Noida. Sector 150 Noida has properties ranging from ultra-luxury villas to budget houses. The demand for premium housing at an affordable price is rising in recent years. Premium abodes at affordable prices boosted demand in the residential sector of Sector 150 Noida.
Commercial Hub
With IT Parks, SEZ, Film City, Business Zones, International airport, shopping centers are coming up in the surroundings of Sector 150 Noida. Infrastructural and commercial growth in this location has attracted well-known builders to develop projects in Sector 150 Noida. Developers like Godrej Properties, TATA Value Homes, Ace Group, Mahagun Group, etc. already have projects in this low-density sector.
Great Lifestyle
Beautifully designed parks, entertainment zones, Sports facilities, fine dining restaurants create an international feel in this location.
In the last six months, this sector has seen a handsome appreciation. The several projects are in the completion stage, and we can expect excellent price appreciation in the next few months. At present, the average price in this sector is between Rs. 4000 per square ft. to Rs.4500 per square ft. , which is most likely to witness appreciation, especially after the announcement of Jewar Airport and Filmcity.
Ace Golfshire
Ace Golfshire, located in the strategic location of sector-150 Noida is a glorious high-rise community, comprised of artistically designed two and three BHK apartments. Standing on 5 towers, this colossal development consists of 440 lavishly designed units that are naturally well-lit and ventilated.
Among the 5 luxurious residential towers of Golfshire, tower 4 and tower 5 are designated as signature towers. Owing to its gratitude to the expansive open spaces that surround each tower, these homes offer panoramic views that soothe the mind and spirit of each resident. Ace Golfshire is designed to impart serenity with the green habitat and mesmerizing views.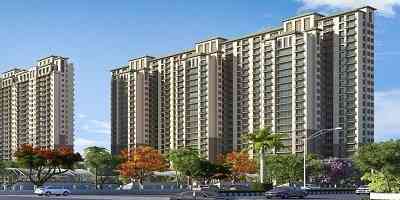 ATS Le Grandiose
Welcome to a meticulously planned and ideally designed home at Le Grandiose sector 150 Noida, by ATS Group.
They are symmetric and thoroughly planned two and three-bedroom apartment homes designed to promise a life of reassuring comfort, convenience, and happiness.
ATS Le Grandiose has introduced a lavish development with a whole new lifestyle, spread across 20 High Rise Towers, consisting of 1172 units.
Samridhi Luxuriya Avenue
Samridhi Luxuriya Avenue is a beautifully crafted housing project that provides you the ultimate lifestyle which you always craved for. Luxuriya Avenue is a verdant, well-laid-out enclave of high-rise apartments. Strategically located at sector-150, a new way of living is defined in Noida. Spread across 21.85 acres, these apartments are enchantingly landscaped and thoughtfully laid out to give you a lovely sense of space along with maximum ventilation and natural light.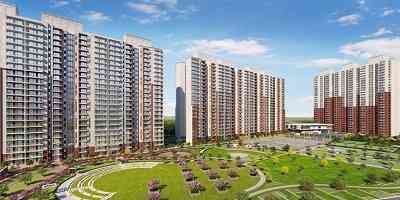 Tata Eureka Park
TATA Eureka Park in sector-150 Noida offers apartments perfect amalgamation of contemporary lifestyle and comfortable living. This place offers you a smartly planned living space and lifestyle. It provides app-controlled automation features where you can control all your electric appliances, lights, fans, and air conditioning of your apartment with just a tap from your smart mobile phone.
Click here to know more: Noida Extension, Noida Authority, Yamuna Authority, UP RERA, Greater Noida Authority
46 Projects|
New Projects in Sector-150 Noida for Sale
Sector-150 Noida RERA REGISTERED
TATA Eureka ParkSector-150, Noida
2,3 BHK Apartment

₹ 5000 / Sq.Ft. Onwards

Under Construction

₹ 62 Lac to 1.31 Crore

Possession: Mar 2023

New Booking Base Price
RERA REGISTERED
Godrej Palm RetreatSector-150, Noida
1,2,3,4 BHK Apartment

₹ 6555 / Sq.Ft. Onwards

Under Construction

₹ 50.55 Lac to 2.6 Crore

Phases: 2 Ongoing

New Booking Base Price

Possession: Dec 2024
USP
First Resort Style Residences in India by Godrej
Adjoining 161.87K sq.m Shaheed Bhagat Singh Park
Floating Restaurant and Multi-Level Pool
RERA REGISTERED
ACE ParkwaySector-150, Noida
2,3,4 BHK Apartment

₹ 5500 / Sq.Ft. Onwards

Under Construction

₹ 59.68 Lac to 1.77 Crore

Possession: Jun 2022

New Booking Base Price
USP
28.33K sq.m Sportsfit Zone with 51 Activities
Facing 161.87K sq.m Shaheed Bhagat Singh Park
Easy Connectivity to Eastern Peripheral Expressway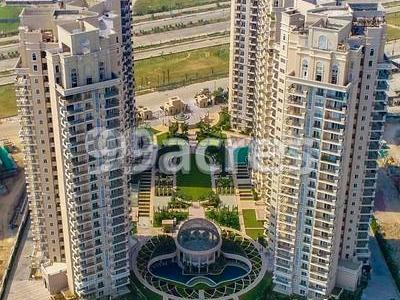 ACE GolfshireSector-150, Noida
2,3 BHK Apartment

₹ 5749 / Sq.Ft. Onwards

Ready To Move

₹ 68.7 Lac to 1.34 Crore

New Booking Base Price
RERA REGISTERED
Godrej NestSector-150, Noida
2,3,4 BHK Apartment

₹ 5698 / Sq.Ft. Onwards

Under Construction

₹ 42.35 Lac to 1.89 Crore

Phases: 2 Ongoing

New Booking Base Price

Possession: Mar 2024
USP
3 Sides Open Residences
Shuttle Service Available
5-Tier Security
RERA REGISTERED
ATS Pious HideawaysSector-150, Noida
3 BHK Apartment

₹ 4550 / Sq.Ft. Onwards

Under Construction

₹ 63.7 to 79.56 Lac

Possession: Mar 2026

New Booking Base Price
USP
Each Apartment overlooking Central Greens
Well-connected to Noida-Greater Noida Expressway
Surrounded by Flourishing Greenery
RERA REGISTERED
ATS Le GrandioseSector-150, Noida
3,4 BHK Apartment

₹ 4700 / Sq.Ft. Onwards

Under Construction

₹ 76 Lac to 3.56 Crore

Phases: 2 Ongoing

New Booking Base Price

Possession: Dec 2022
RERA REGISTERED
ATS PristineSector-150, Noida
3,4,5 BHK Apartment

₹ 6000 / Sq.Ft. Onwards

Ready To Move

₹ 1.05 to 2.56 Crore

Phases : 1 Ready | 1 Ongoing

New Booking Base Price
RERA REGISTERED
ATS Pristine Golf VillasSector-150, Noida
4 BHK Independent House/Villa

₹ 11900 / Sq.Ft. Onwards

Under Construction

₹ 3.75 to 9.81 Crore

Possession: Dec 2022

New Booking Base Price
RERA REGISTERED
Godrej NurtureSector-150, Noida
2,3,4 BHK Apartment

₹ 5699 / Sq.Ft. Onwards

Under Construction

₹ 42.47 Lac to 2.81 Crore

Possession: Mar 2025

New Booking Base Price
RERA REGISTERED
Eldeco Live By The GreensSector-150, Noida
2,3 BHK Apartment

₹ 4650 / Sq.Ft. Onwards

Under Construction

₹ 52.87 to 98.28 Lac

Possession: Dec 2024

New Booking Base Price
0
SS Sainik farmsSector-150, Noida
3,7 BHK Independent House/Villa
Ready To Move
+ Land

₹ 33.98 Lac to 1.4 Crore

New Booking Base Price
RERA REGISTERED
Samridhi Luxuriya AvenueSector-150, Noida
2,3 BHK Apartment

₹ 4900 / Sq.Ft. Onwards

Under Construction

₹ 57.09 to 82.81 Lac

Possession: Dec 2022

New Booking Base Price
RERA REGISTERED
Mahagun MeadowsSector-150, Noida
2,3,4 BHK Apartment

₹ 5614 / Sq.Ft. Onwards

Ready To Move

₹ 80 Lac to 1.41 Crore

Completed: Mar 2020

Resale Price
USP
Green Building conforming to IGBC Gold standard
Elevated Sky Terraces
Summer and Winter Landscape Concept
RERA REGISTERED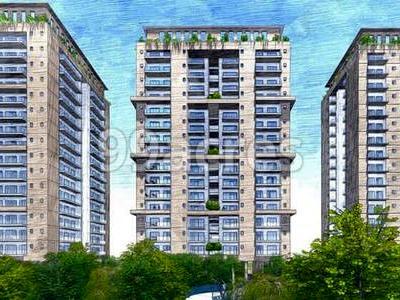 Alpha ResidencesSector-150, Noida
2,3 BHK Apartment

₹ 3749 / Sq.Ft. Onwards

Under Construction

₹ 65 Lac to 1.21 Crore

Phases: 2 Ongoing

Resale Price

Possession: Mar 2023
USP
USGBC LEED Gold Standard Compliant Project
Provision of Home Automation
Facility of Smart Car Parking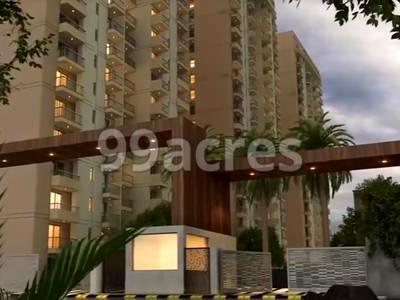 Godrej SolitaireSector-150, Noida
3,4 BHK Apartment
Under Construction
Price on Request

Possession: Mar 2022
USP
Themed Garden
Connecting Delhi Meerut Expressway
5 Tier Security System
RERA REGISTERED
Prateek CanarySector-150, Noida
3,4,6 BHK Apartment

₹ 4500 / Sq.Ft.

New Launch

₹ 76.5 Lac

Possession: Apr 2027

Resale Price
USP
Astounding Golf Green Views
Grand Private Party Deck
Double Height Ceiling
RERA REGISTERED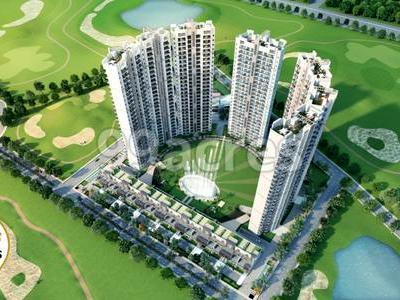 Antriksh The Golf AddressSector-150, Noida
3,4,6 BHK Apartment

₹ 5200 / Sq.Ft. Onwards

Under Construction
+ 5 BHK Independent House/Villa

₹ 71.76 to 75 Lac

Possession: Apr 2022

Resale Price
USP
Awarded the Green & Healthy Environmental Project
Golf Themed Project
Musical Fountain Inspired by Dubai Fountain
RERA REGISTERED
Antriksh Golf CitySector-150, Noida
2,3 BHK Apartment

₹ 4247 / Sq.Ft. Onwards

Under Construction

₹ 44.6 to 60 Lac

Phases: 7 Ongoing

Resale Price

Possession: Feb 2022
RERA REGISTERED
Hale The Resident TowerSector-150, Noida
New Launch
Price not Available

Possession: Apr 2024
RERA REGISTERED
0
Saha OpulenceSector-150, Noida
New Launch
Price not Available

Possession: Apr 2023
RERA REGISTERED
0
Samridhi Daksh AvenueSector-150, Noida
New Launch
Price not Available

Possession: May 2027
RERA REGISTERED
Antriksh Grand ViewSector-150, Noida
3 BHK Apartment
Under Construction
+ 5 BHK Independent House/Villa
Price on Request

Phases: 2 Ongoing

Possession: Feb 2022
RERA REGISTERED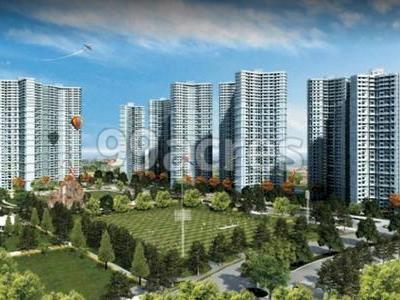 Logix Neo WorldSector-150, Noida
1,2,3,4 BHK Apartment
Ready To Move
Price on Request

Phases : 3 Ready | 3 Ongoing

Completed: Dec 2014
USP
9 Hole Golf Course-By Pacific Coast Design AUS
Meticulously Designed Units Facing Plush Greenery
Training Academies & Practice Areas for Sports
Antriksh The ResidentiaSector-150, Noida
2,4 BHK Apartment
New Launch
+ 3 BHK Independent/Builder Floor
Price on Request
RERA REGISTERED
0
Elate Amazonia Phase 1Sector-150, Noida
Under Construction
Price not Available

Possession: Sep 2021
RERA REGISTERED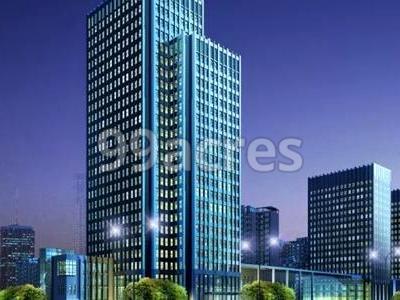 Tribeca Yoo NoidaSector-150, Noida
3 BHK Apartment
New Launch
Price on Request

Possession: Dec 2023
RERA REGISTERED
Antara NoidaSector-150, Noida
3 BHK Apartment
New Launch
Price on Request

Possession: Dec 2024
RERA REGISTERED

Rudra UNOSector-150, Noida
3,4 BHK Apartment
Under Construction
Price on Request

Phases: 2 Ongoing

Possession: Dec 2021
RERA REGISTERED
Sethi VeniceSector-150, Noida
3 BHK Apartment
Under Construction
Price on Request

Phases: 2 Ongoing

Possession: Dec 2021
USP
20.23K sq.m of Themed Landscape
Automated Boom Barriers at Entry and Exit
In vicinity to Noida Greater Noida Expressway
View DetailsRelated searches noida commercial real estate market commercial space in noida noida commercial projects commercial space near me greater noida industries list commercial property in noida with assured return commercial space in noida for rent noida industrial area list commercial property for rent in noida commercial property in noida extension noida industrial area company list commercial property in noida expressway commercial space for buy noida authority best commercial property in noida extension commercial property in lucknow manufacturing companies in noida and greater noida commercial property in noida sector 62 commercial property in noida with assured return list of manufacturing companies in noida commercial property in greater noida commercial property in noida for rent commercial space for food business list of manufacturing companies in noida with contact details pdf Page navigation commercial shops for sale in noida greater noida industries directory commercial property in noida with assured return 2 3 4 5 6 7 8 9 10 Next commercial property in noida sector 63 commercial property in noida sector 62 homevest.in commercial property in noida sector 18 commercial property in noida extension commercial plot for sale in noida